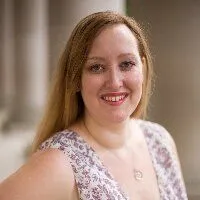 I am a mental health counselor licensed in Washington State with over 13 years of experience working as a therapist in a variety of settings. I have worked with clients with a wide range of concerns including depression, anxiety, relationship issues, parenting problems, career challenges, Bipolar Disorder, anger management, ODD and ADHD. I also helped many people who have experienced physical trauma or emotional abuse. Settings I have worked with include in-home family therapy, outpatient clinic, and group private practice.

My approach to counseling is integrative, combining a variety of therapeutic techniques tailored to fit each individual in a way that will address the specific concerns of each client in the most effective way. I provide a caring environment in which clients can identify and explore those issues that may be getting in the way of a more rewarding life or more fulfilling relationships. The goal is to help provide clients with the insights and tools needed to move beyond old, limiting beliefs and behaviors. I see my role as a therapist as a guide and support for clients in building the skills and confidence necessary to live their best life.
While I work with both adults and children, I specialize in working teens and young adults. I have experience working with the LGBTQA+ community as well.
Areas of Treatment:
Depression and Bipolar Disorder
Anxiety: GAD, social, school, panic disorder
Issues relating to gender identity and sexual orientation
Stress Management
Life transitions
ADHD
Trauma and abuse
Child and Adolescent mental health